What Makes Wood Flooring An Elegant Choice For Every Setting?
It makes the floor appear exclusive and chic. Wood Flooring San Fernando Valley is not only sophisticated in appearance but also easy to maintain and clean. The best installers offer you the best wood floors in the most unique clean and design.
If you want to construct a classy looking floor, you have the right reasons for choosing hardwood flooring.
Unmatched Style
When you look for elegance and class, nothing comes close to hardwood floors. In fact, carpet flooring is difficult to maintain or clean and wears out fast. Tile floors, on the other hand, aren't as stylish as wooden floors.
So, anyone would consider hardwood floors for their aesthetic value. You can choose from stylish floors, with unique designs.
Schedule a FREE in-House Estimate
Easy Installation And Maintenance
Hardwood floors are not only easy to install, but also require low maintenance. They trap the least amount of dust particles, so they are easier to clean. No chemical is needed to clean them as a regular mop can do the job.
Cleaning these floors require less time and efforts compared to cleaning tiles or carpet floor. The best flooring install San Fernando Valley company offers you the best floors that contain a top layer of wood that allows you to clear any dent, scratch or damage with polish.
High Durability
While engineered wood flooring can outlast carpets and tiles, too. The hardwood floors make the surface resistant to damages. These woods are made to withstand extreme weather conditions and promises value for your investment.
Human-Friendly
The wood floors are extracted from nature. It doesn't pose any threat to human beings. In fact, carpet flooring often harbors dust particles and mites which can cause harm to humans. Wood flooring is free from such problems whatsoever.
Now, wood flooring San Fernando valley is the best choice you can make for your floor. These are elegant and durable. The installers help you select the right one as per your needs. Moreover, if you are thinking of redecorating your home in a wood style, these are the best option.
Top Factors You Can't Ignore When Choosing Wood Flooring San Fernando Valley
Any wear and tear of residential property are reflected in the condition of the floor. That's why floor choice and maintenance are important factors when it comes to enhancing and preserving the aesthetics and value of your home.
Schedule a Call
The right wood flooring installation company caters to every taste and application. Now, to help you choose the right flooring for your home, we have some key factors that you need to consider.
The Material
The material is perhaps the most important consideration when buying flooring solutions. One factor that influences the choice of a floor is the function of the target room. Even though wooden flooring options work well in most of the spaces, the same can't be said for the bathrooms and other high-humidity areas.
There's no doubt that hardwood is one of the best options when it comes to installation and maintenance. These are really easy to clean and offer hassle-free installation. No wonder, wood flooring is a remarkable blend of value and appeal.
The Installation Service
The method of flooring install San Fernando Valley is another factor that you need considering when choosing a floor option. If you are searching to change the floor anytime soon, it's advisable to avoid flooring that requires being permanently attached to the substrate.
Wood flooring is easy to install. The experts know how to do it best so it's best not to indulge in DIY methods and hire experts for installation services.
The Floor Style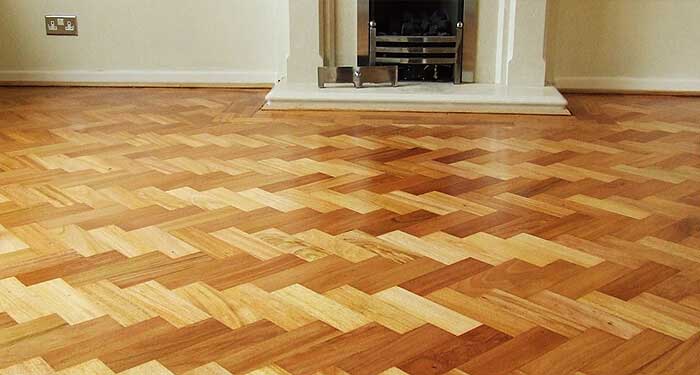 Style is an important consideration when going through wooden flooring options. Right from patterns, color, and finish, every aspect must be carefully considered.
One step that can help ensure your selection blends with the décor in place is to request a sample floor of the floor to try out in the target room.
Hardwood floors come in different styles, so it's best to request a sample to see how they look on the floor and then choose the right one.
Schedule a FREE in-House Estimate
The Expected Use
Consider how much footfall would be endured by your new floor. For instance, if you are picking up hardwood flooring for your kitchen, you must find something durable. However, hardwood is a good choice too even if it's for the kitchen.
Apart from that, hardwood flooring is perfect for a bedroom or dining room. The best part of wood flooring San Fernando Valley is that this lasts forever. Once installed, you won't need to reinstall, refinishing would be just enough.
The Budget
One of the other important factors to consider includes a budget. You definitely have a proper budget when picking wood flooring.
While engineered flooring can cost less and hardwood costs more, you need to think long-term.
Hardwood floors are a one-time investment if you maintain it well and lasts for a lifetime after flooring install San Fernando Valley.
However, it may require refinishing at times. That's not all. In the case of engineered flooring, these don't last long.
Finally, when looking to buy hardwood flooring, the best installer is who you can trust. The experts offer you nothing but the best in terms of value and appeal. Choose from their range of hardwood flooring options.