4 Common Mistakes That Are Ruining Your Hardwood Floors
When it comes to redecorating, one of the most effective things you can do is update your flooring. Now, trading your old carpet for a beautiful hardwood floor can really add a splash of style to your space and instantly update the overall look and appearance of your home.
But before you jump in and invest in hardwood floor installation Los Angeles, it's important that you understand the specific care requirements that come along with them.
Even though timber floors may seem like a low-maintenance option, a certain amount of TLC is required to keep it looking spick and span.
What's more, you may have to throw out everything you know about cleaning too! It's all common that those with hardwood floors end up ruining them just by cleaning incorrectly.
Schedule For A Free Inhouse Estimation
Four Common Mistakes When Cleaning Hardwood Floors
Using an incorrect vacuum attachment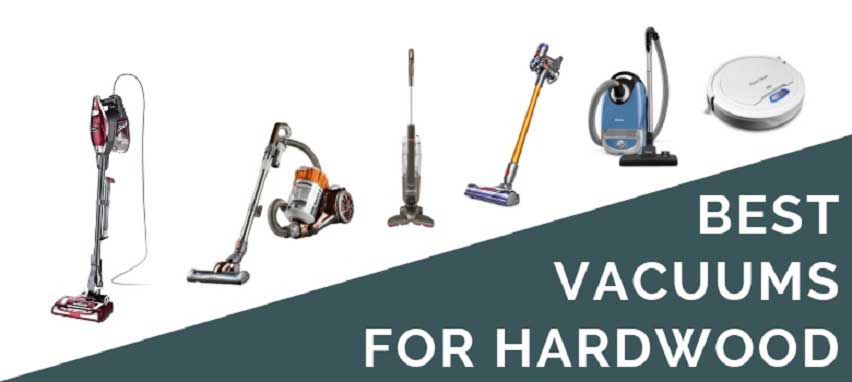 Unfortunately, not all suction tools were created alike. In reality, vacuum attachments can have adverse effects on hardwood floors. Over time, an incorrect vacuum head can scratch wooden surfaces and leave more pesky spaces for dust or dirt to hide, all in all, making these hard to clean.
In this case, steer clear of attachments that contain rotating brushes or beater bar with stiff bristles, as these heads are really abrasive for soft wooden materials and will cause damage.
Apart from these, you must opt for attachments that has a soft brush or felt component with less resistance. You can also consider using a vacuum with a lighter or smaller canister as such machines aren't as heavy and are less likely to create dents or marks.
Mopping wooden floors as you wood tiles
Wooden floorboards are really porous, which means they absorb and hold moisture. So, it makes sense that using a wet mop to clean is a no-go when it comes to wooden flooring.
The greatest risk you run into here is water seeping down into the floors and causing warping, swelling or movement.
That said, you can still mop the floors, but it's best to avoid mopping with a saturated brush. Instead, grab a mop that's dry, or slightly damp to maintain the polished look. Your hardwood floors will surely thank you later!
Schedule A Call
Using daily household cleaners
Vinegar and ammonia-based cleaners are highly renowned in the cleaning world since these are versatile and cost-effective. However, using such products on hardwood floors is an absolute faux pas.
While these products, will without a doubt eliminate stains and debris, they will also damage the wood's finish by eating away the surface slowly.
Not only this, but you should also avoid natural cleaning agents such as baking soda and abrasive bottled sprays, as these cleaners will lessen the protective coating of the hardwood floors.
Opting for oil-based cleaning product is best opting for cleaning after hardwood floor installation Los Angeles.
Oil-based cleaners are best for hardwood floors since they won't damage the wood's appearance, prematurely age the wood, or diminish the protective surface.
Now, if you are unsure what cleaner to use, you must contact the flooring manufacturer who will be able to advise you on the best instructions for your product.
Excessive amounts of water left on the floor
Water is really the enemy of hardwood flooring. Although it's impossible to avoid small spills here and there, it is essential to note that excessive amounts of water can cause the wood to buckle.
Not just this, exotic hardwood styles could develop discolored patches as a result of water.
How To Clean Hardwood Floors Efficiently?
Life gets messy- and every household is different, based on foot traffic and lifestyle factors such as pets and kids. But as the rule of thumb, it is recommended that you sweep daily, vacuum weekly and deep clean monthly.
When it's time for the big clean, you'll need a vacuum, as well as a bucket and a cleaning solution for choice. Depending on the method of choice, you may even need a second bucket.
Begin by sweeping and vacuuming
Sweep and or vacuum the floor thoroughly to remove dust and dirt. This is important for hardwood floors because any lingering debris will scratch the surface of the floor as you mop.
Prepare a bucket of cleaning solution
Make sure the head of the mop fits inside the bucket. Use commercial cleaners in the right amount. If you're using proper dish soap, mix 2 tablespoons of dish soap per gallon of warm water. If you're using vinegar, mix a cap full of it with warm water.
The mop must be damp, not sopping wet. It's essential with hardwood floors to wring the mop out as much as possible so it's never too wet, and so you're not spreading dirt across the floor.
You can even use the water and vinegar solution in a spray mop if it's recommended by the manufacturer.
Rinse the floor when necessary
If you used dish soap, you'll need to rinse the hardwood floor with fresh, clean water. If you used vinegar, there's no need to rinse-your floors must be air-drying very quickly if you've wrung out the mop sufficiently.
If you used a commercial cleaner, follow the directions on the label for rinsing and drying instructions.
Finally, after installing hardwood floors taking care of it becomes important. You must avoid some mistakes such as using harsh chemicals to clean it, using incorrect vacuum attachments for cleaning and more.